Resources
---
Fellowship Application Tips
Applying for the National Science Foundation Graduate Research Fellowship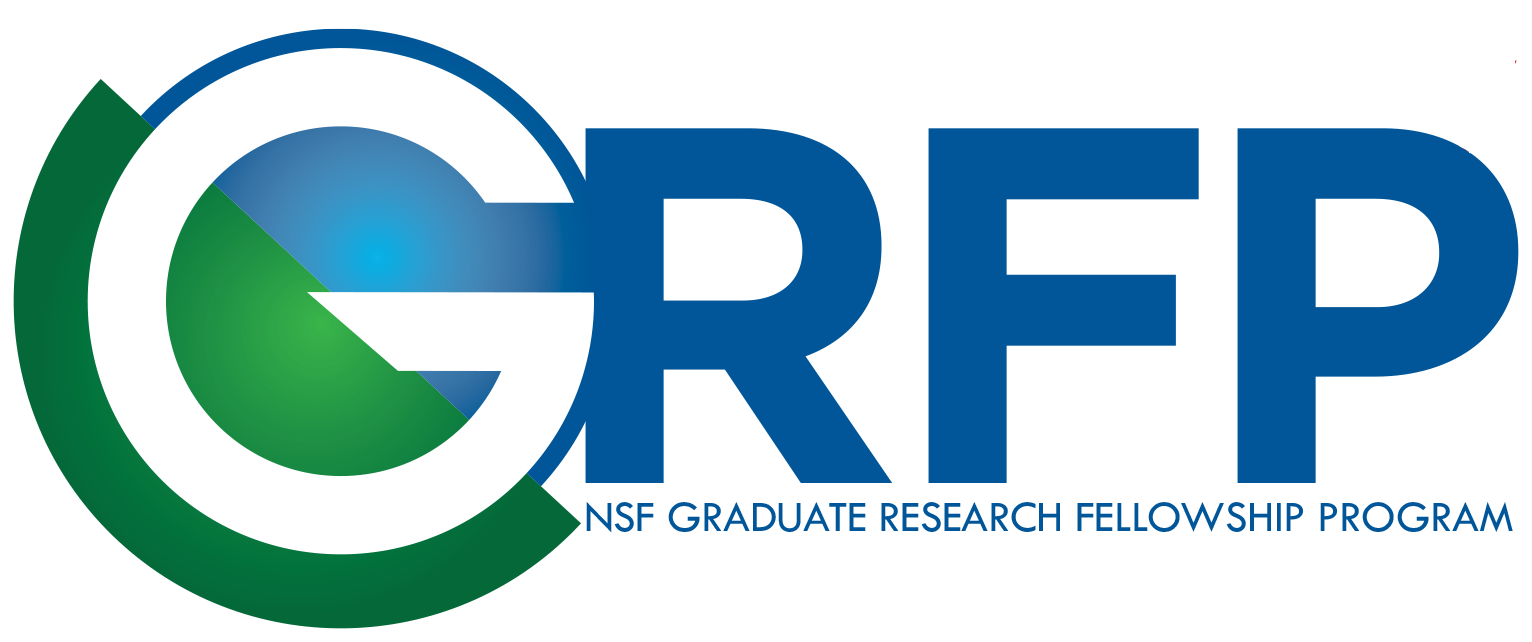 I strongly encourage my students, anyone who is applying to graduate school, and first year graduate students to consider applying for the National Science Foundation Graduate Research Fellowship Program (NSF-GRF). Not only is the "NSF" a prestigious grant to receive, but it confers increased research and educational autonomy, extra financial resources, networking opportunities, and more. Applying for the fellowship can however seem like a daunting process. Here are some of my suggestions on how to successfully apply.
First, it is very important to carefully research the NSF-GRF program requirements to determine (a) eligibility and (b) application requirements. Please note that some second-hand information that is available online, which refers to three application essays, is outdated (albeit often still useful with regards to content and general advice); the National Science Foundation has since combined the Previous Experience and Personal Statement essays into one longer essay, making the task is generally easier (write only two essays).
Second, after carefully researching the particulars of the program and application process, nearly my entire focus was on writing the (a) Personal Statement and (b) Research Proposal. The key thing was to write and revise early--and to ask as many qualified people as possible to read and provide suggestions. These included professors, colleagues, and friends. I got many, many suggestions, and incorporated them as desired using my judgment. It was utterly critical to make sure that both essays addressed the (a) Intellectual Merit and (b) Broader Impacts criterion. It should be noted that some professors in one's field may provide editing suggestions that are too specific (reviewers will likely not be close experts of your chosen topic or subfield).

Broadly, I focused on creating a coherent narrative, highlighting both Intellectual Merit and Broader Impacts throughout both essays. In the Personal Statement, I described my research and teaching interests and activities, progressing from undergraduate experiences to my graduate-level research plans and activities. In the Research Proposal, I highlighted how my intended research project would make a contribution to my field / subdiscipline as well as have tangible societal impacts and benefits. Both essays were carefully and heavily revised to be as clear and to the point as possible.
Ultimately, the success of one's application depends on luck of the draw (the reviewers one gets, the state of the competitive slate that year, the reception your research topic gets, etc.). That part is out of one's hands. However, one can always put one's best foot forward. Also, one is grouped by level of review (pre-grad, 1st year, and 2nd year if eligible). So each applicant will not be competing against people who are at different stages of their graduate training. To all applicants, I wish you the best of luck!
Note: The above recommendations are solely my own as a NSF Fellow and Resource Person. Any opinions, findings, and conclusions or recommendations expressed in this material are those of the author and do not necessarily reflect the views of the National Science Foundation.
Here are some other useful resources to help you out:
http://grfpessayinsights.missouri.edu/index.php
http://www.pgbovine.net/fellowship-tips.htm
http://chronicle.com/article/How-to-Win-a-Graduate/46782
http://www.alexhunterlang.com/nsf-fellowship
http://rachelcsmith.com/academics/nsf.htm

Note: the above links are to academic personal webpages, faculty-created resources, or academic press outlets. Links to third-party services or organizations are not posted (and to such organizations, please do not contact this website requesting that such links be added; this site does not accept advertising requests).